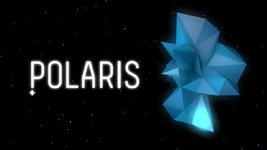 Polaris (formerly known as The Game Station) Polaris is Maker Studios sub-network for video game culture.  The official YouTube description reads: "Polaris is a new collaborative home for amazing personalities and original content. We love comics, we love movies, and most of all we love games." Now Super dead.
Finished / Hiatus
[
]
Pewdiepie and Friends
Broken Quest
Mobile Countdown
How To Play
IndieStatik Live
Review
Table Flip
Hey Look!
Strippin's Got Game Show
The Holodeck
Simple Simon
Iron Crafters
Moved
[
]
(Both moved to TotalBiscuit's channel after "disagreements between Polaris and himself in creative direction")
Associated Channels
[
]
Polaris is associated with hundreds of channels, over 80 of which are featured on the Polaris YouTube page. The most popular channel featured is PewDiePie's channel, with over 90 million subscribers. Other popular channels with over a million subscribers featured are YOGSCAST Lewis and Simon's channel, Tobuscus's gaming channel, the Cinemassacre channel, TotalBiscuit's main channel, YOGSCAST Hannah's channel, Deadlox's main channel, Markiplier's channel, and the Game Grumps' channel. A full list of channels featured can be found here.